Resources for Students
Home > Participant Info > Resources for Students
SASTA will be adding resources, links and ideas for students developing a project for The Oliphant Science Award!
Keep checking back for more updates and articles throughout this years competition...
If you are making a Games Project this is the Guide for you!
However the concepts, project planning and tips in this guide can of course be applied to most Oliphant Science Awards Projects!
Past Oliphant Science Awards Trophy Winner and all around Oliphant legend Ms Amber Washington has created her own guide on 'How to CRUISE Thought the SASTA Oliphant Science Awards!'.
Over the her time in the Oliphant Science Awards, Amber received over 20 awards including the Oliphant Science Awards Trophy in 2017. She is now studying a Bachelor of Psychology (Cognitive Neuroscience) (Honours) at UniSA!
Click Here to Download PDF Copy!
Have you considered adding video content to your Oliphant Science Awards Submission? While videos are a popular project choice for the Multimedia category, short videos can also be a great way to record and showcase other project submissions with the judges - especially for country/remote students. Here are just a...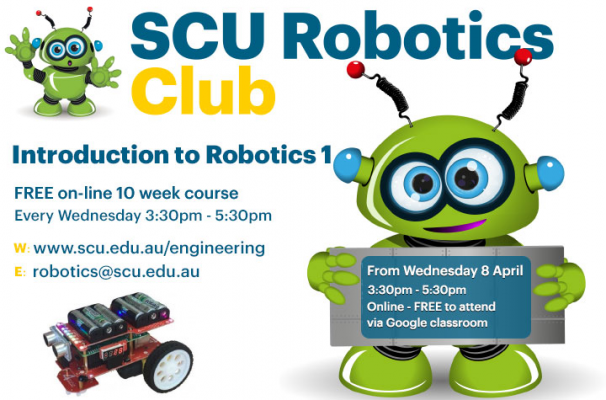 For those interested in the Computer Programming, Apps and Robotics category of The Awards - this may be for you!   Introduction to Robotics 1 - FREE on-line 10 week course SCU Robotics and Engineering Team are very pleased to announce they have designed a 10 week free on-line "Introduction to...