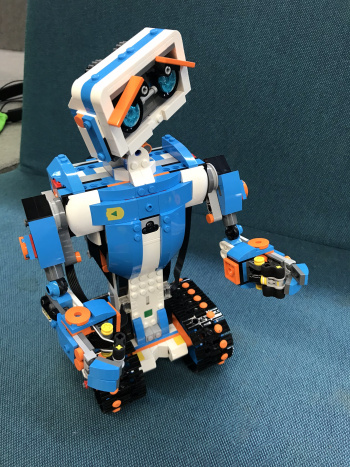 For those who attended our 2019 Oliphant Science Awards Open Day, you may have met our friends from Techspacing Learning/Hallett Cove Robotics Club at one of our Come & Try activities?!
Their members include former Oliphant Science Award prize winners in the Computer Programming, Apps and Robotics category!
So if you are interested in building your coding skills they are a great group to reach out to! Plus they've provided us with some great resources to get you started for your Computer Programming, Apps & Robotics project - read more below!
Don Eickhoff at Techspace Learning has put together an introductory video to the Arduino Uno. Don't forget you can pause and rewind to go over sections of the video while you're learning to code!
To give you an idea of what they get up to at Techspace Learning have a look at their new video...
But if you are looking for hands-on, these school holidays Techspace Learning are also running some Introductory Robotics Workshops on Friday 17 July - check out their website for more details or to book!