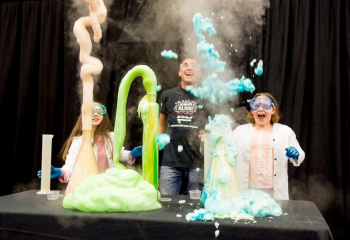 Science Alive! are looking for some energetic and engaging Pre-service teachers to volunteer in our STEM challenge areas at the upcoming Science Alive! and STEM Day Out events in November at the Adelaide Showground.
Learn more about the event here: www.sciencealive.net.au
Information about the STEM Challenge Areas can be found here www.sciencealive.net.au/2021-challenges
Dates and times:
Friday 19th November 0830-1500
Saturday 20th November 0830-1730
Sunday 21st November 0830-1730
If you are interested please email us at enquiries@sciencealive.net.au with your availability, full name, email address and contact number.